Chicago has always held a very special place in my heart. The people are friendly, the food is amazing, the shopping is even better - so imagine my delight when Ali & Michael surprised Dom and me with a fabulous birthday trip!
We stayed at the Peninsula Chicago, which in my opinion is without a doubt one of the most fabulous hotels in the world. The service is without comparison and the hotel has thought of absolutely everything (why doesn't ever bedside table have a charging station?!?)
I'd like to thank my husband for packing coordinating clothes so that our closet looked pretty darn pinterest perfect!
We were surprised with custom robes with our names on them! A wonderful touch to remind us of such a special trip!
All of the rooms have this elegant yet comfortable feel to them, they are functional yet inviting.
We arrived Friday afternoon and unpacked quickly before heading out to explore the city. Friday night we took an amazing architectural boat tour of the city with spectacular views from the river!
Saturday we did some shopping and grabbed a bite to eat before heading to Wrigley Field to watch the Cubs!
When we got to Wrigley Field I had the opportunity to meet, for the first time in person, the amazing Melanie of withlovemelanie.com (@mellycoy on insta) who you have seen me write about before. Melanie, her husband, Dom, Ali and I met up at the famous cubby bear before the game started and it was like we had been friends forever!
Michael's crew was in town that day and it was so fun to watch him on the field and share that experience with everyone (I think Dom is a Cubs fan for life). Wrigley Field is unexplainable, if you've never been there add it to the bucket list no matter who your home team is, the fans are amazing and the energy is contagious! Being on the field after the game in a quiet ballpark is a privilege I've had many times but Wrigley is something special.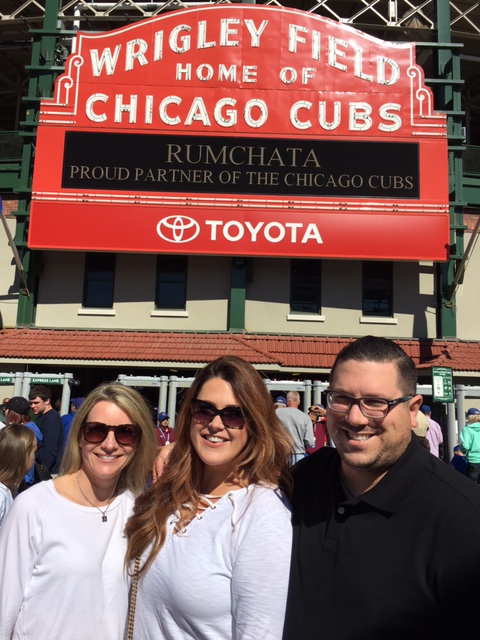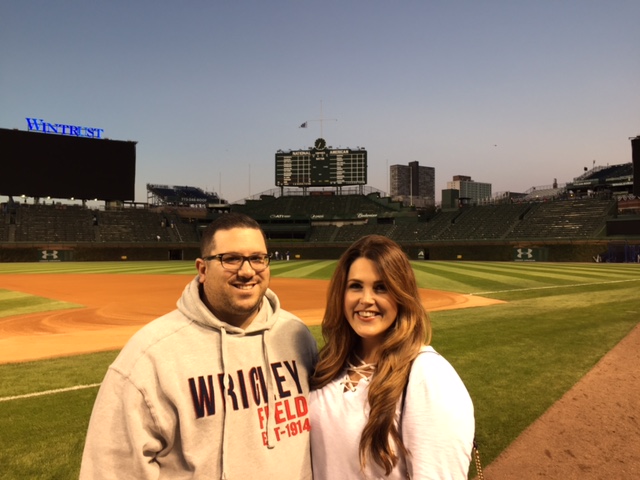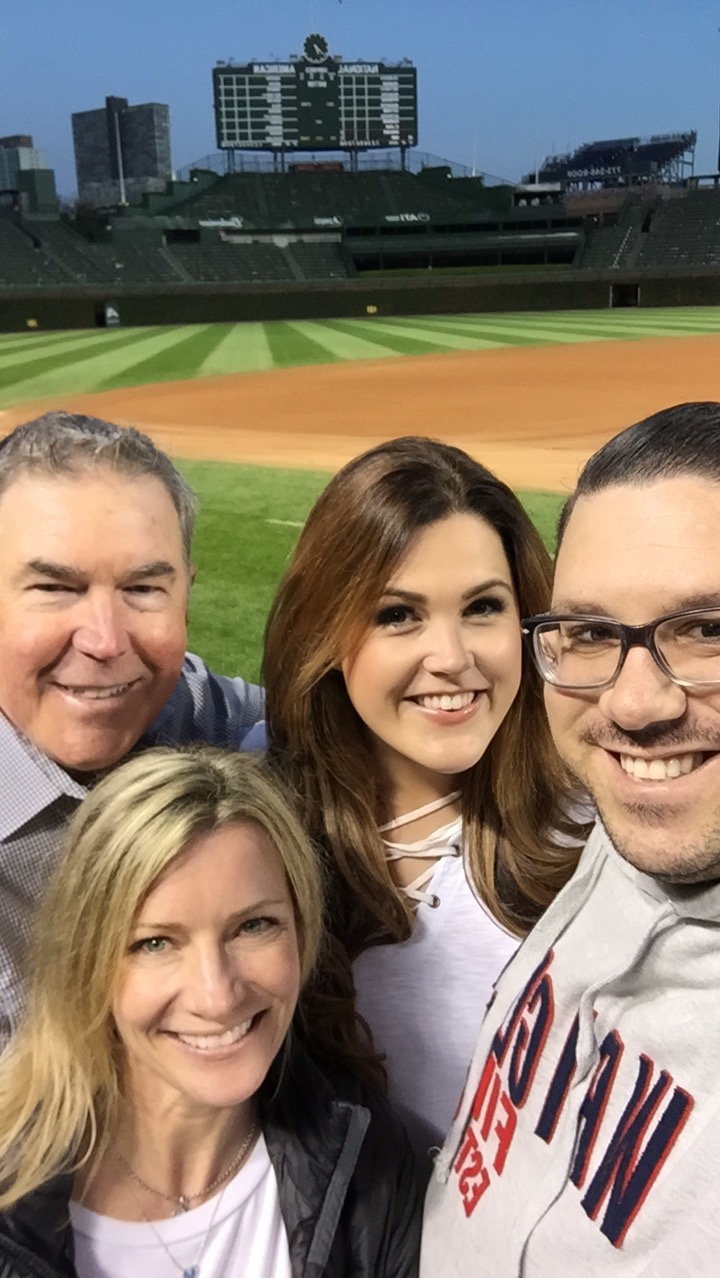 Saturday night we went to my favorite, Smith & Wollensky's and we had this massive ribeye that we probably could have split four ways instead of two!
Sunday Dom and I took off on our own and I was able to show him some of my favorite sites of the city including Millenium Park, the bean and some of the museums. We both love museums so we will definitely have to set aside more time next time we are back.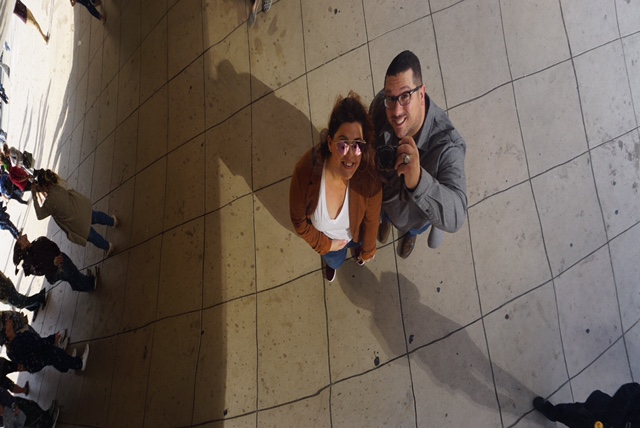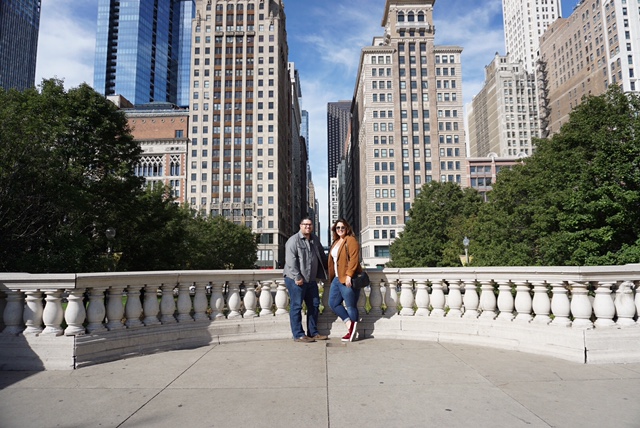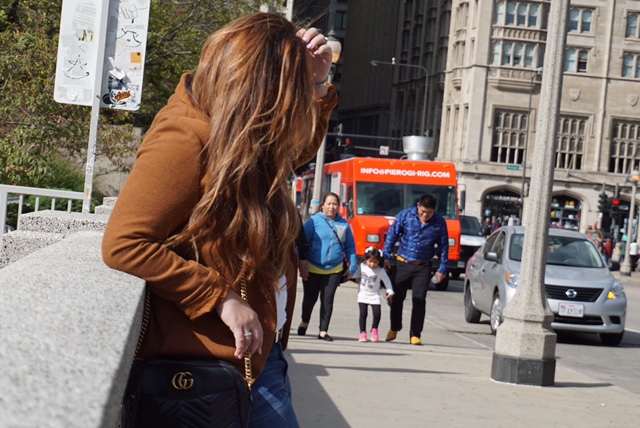 For our last dinner, we headed to RPM Italian which I was eagerly anticipating and it did not disappoint! I enjoyed the gnocchi and a fabulous salted caramel mini ice cream for dessert!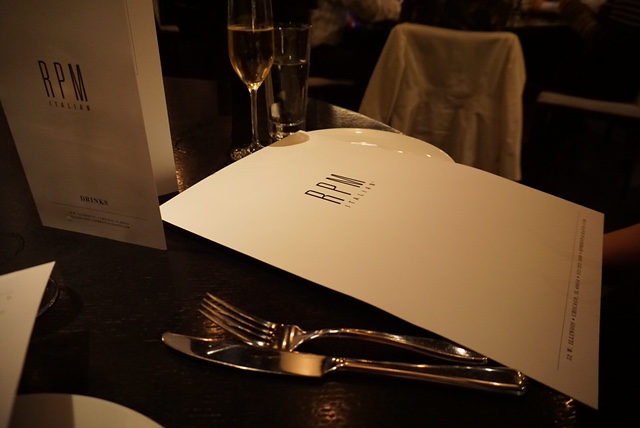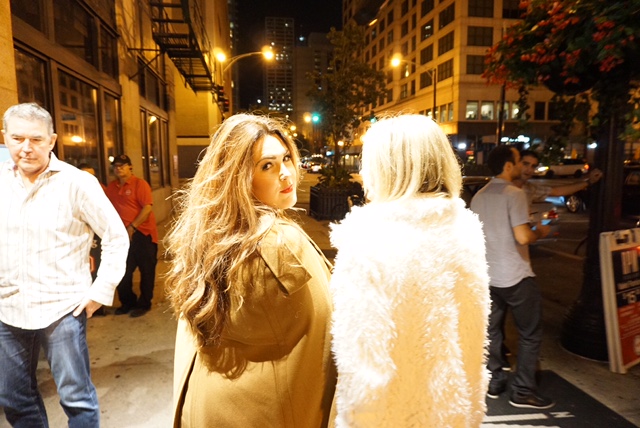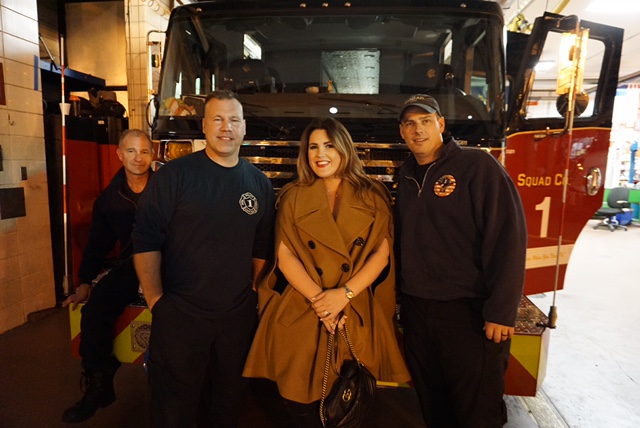 And of course I had to stop and take a picture with the guys of Chicago Fire!
Travel always inspires me and it was a wonderful reminder to get out of my daily routine rut that I have been in lately. I know this post was pretty picture heavy but hope you enjoyed a glimpse of our trip!
I'd love to know you favorite city to travel to, or any Chicago tips you might have - we can't wait to go back!
XOXO | SLL